Hannah Gordon starred in Dr. Who 'The Highlanders' in 1966, playing Kirsty McLaren. This must have been her first guest appearance as Hannah only came to television in the early 1960s.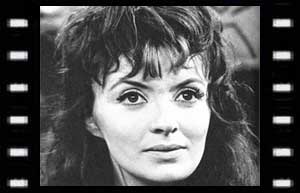 Thanks to Bryn Willets at members.madasafish.com for letting me use this picture. Hannah is on the far left with the cast of Spring and Port Wine (1970).
Hannah over the years...
Hannah stars as Marella Carney in a Jonathan Creek Christmas Special 'Black Canary' (1998).